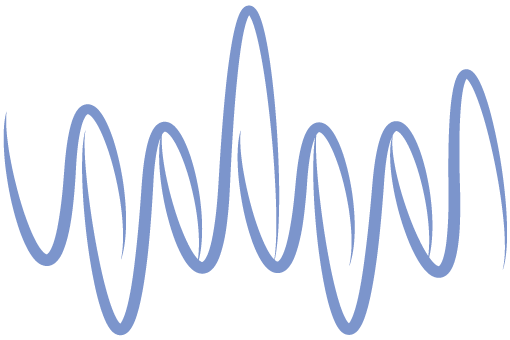 Course in expressive reading
Do you enjoy reading and also want to read out loud?
Do you want to share your favourite pages with others?
The world of vocal expression fascinates you, but also intimidates you a little bit?
Do you consider yourself a shy and introverted person?
Are still not ready on a full vocal training course?
Do you feel like getting in deeper connection with your expressiveness?
Do you want "to taste" some technical tricks to improve the quality of you speaking?
Is you comfort zone starting to get tight?
If you answered yes to one or more of these questions, this course is for you!
How does it take place?
The course in expressive reading takes place online or in presence.
It consists of a cycle of 6 weekly meetings of 90 to 120 minutes each (depending on the number of participants).
During the meetings, we will practice reading out loud, exploring its meaning, values and techniques, and share our expressive experiences.
Each participant will be invited to share their favourite reading, and the texts will be commented on and analysed in group.
The guided path will cover various topics related to communication education (breathing, vocality, diction, expressiveness…)
What should you take with you?
Your favourite poem;
The song you can't forget;
The monologue you are passionate about;
The book that changed your life;
The love letter you wish you had written (and you might decide to write…).
What will you get?
You will meet other people who love words.
You will experience the creativity of reading aloud with your fellow travellers.
You will make words your allies to communicate emotions and fascinate those who listen to you.
Your voice will become the extraordinary vehicle of your intentions.
You will become part of the "La Voce che Sorride" community where you can confront other like-minded people who believe in the importance of good verbal communication.
Participation in this course offers you the bonus of a free half an hour personal interview. You can also take advantage of discounts and special offers on your future purchases.
Info
The course is activated with a minimum number of 5 participants.
A certificate of attendance will be issued at the end of the course.
Prices
The course has a cost per person starting from:
""Dire le parole, Corso di lettura espressiva" by Bianca was not the typical technical training experience; it was a comprehensive journey of enrichment.
There were many aspects that I enjoyed and found different from other courses. Firstly, how the instructor listened to us, to intercept, along with the group of students, the areas where each of us could benefit the most from her guidance, fostering collective and personalized development.
Secondly, the ability to naturally and enjoyably enhance our self-awareness; techniques and tricks were shared, but not as standalone theoretical lessons. Instead, they were seamlessly integrated into the appropriate moments of each individual's personal journey. Thanks to her extensive experience in singing and teaching, Bianca could always provide examples and anecdotes that helped solidify the concepts.
I also appreciated the emphasis on valuing differences and each person's unique qualities. Learning that there isn't just one correct way of articulating things according to a manual, but rather that it's possible to positively leverage each person's idiosyncrasies, such as regional inflections and natural inclinations.
The final gem (spoiler alert) that Bianca left us with is that the work done, insights gained, and knowledge acquired can be incorporated into a personal project that can continue and flourish beyond the course – this was a truly wonderful revelation!"
Daniela
Are you interested in my expressive reading course or would you like more information?
Contact me by filling in the form, I will get back to you as soon as possible!