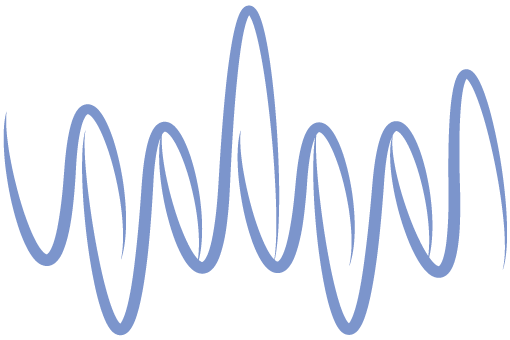 My name is Bianca Simone, and I have always lived in Padua, but I proudly claim my Neapolitan birth: I have the sea in my eyes and Vesuvius in my heart!
When I talk about myself, I first say "I am born to sing". In fact, for as long as I can remember, I have always wanted to sing and be involved in music, and I cannot recall a single moment in my life that has not been dedicated to this dream, which then became a goal and a project.
I consider music, especially singing, as a privileged and powerful way to connect with one's inner depth, to create beauty and harmony, and thus to be happy.
And I have always felt called to happiness through music: an absolute and precise "vocation" that I recognized from a very young age.
To follow this path, after high school, I studied music at the Conservatory, and for over thirty years, I have been collaborating as a solo singer, madrigalist, and choir artist with many groups, orchestras, and music institutions in Italy and throughout Europe.
However, my personal and professional life has been very diverse and multifaceted, leading me to work in the field of executive secretarial work, event organization, and the medical sector, giving me the opportunity to develop diversified and multidisciplinary skills.
I have cultivated qualities that I never imagined I could acquire with my outgoing and passionate character, such as patience, tolerance and attention to detail
I have learned how an incorrect or uncontrolled communicative attitude can completely affect our relationships with others, whether they are family, friends, colleagues, or clients.
I have experienced how important it is to choose empathetic and kind communication to make a difference in relationships.
For this reason, a few years ago, I added vocal coaching to my teaching activities. I founded the brand La Voce che Sorride (Your Voice Can Smile), where I accompany people in the discovery and enhancement of their expressive resources, both in the field of public speaking and in various professional and personal relationships. My aim is to help people communicate directly, personally, empathetically, and effectively.
What distinguishes my work is my refined and attentive listening habit, as well as the ability to analyse clients' vocal characteristics in light of my extensive musical experience. This allows me to study and propose original and engaging training programs, often truly tailored to each individual client.
It is clear that there is no standard communication style, and we always need to adapt our communication to the context and the people we are facing.
I work so that everyone can make their voice a source of security, a sincere and truly representative business card, and a precious ally for better and more consistent self-expression. I truly believe that this change can lead us to develop healthier and more peaceful relationships.
My constant desire to explore new growth opportunities and build relationships has always led me to make clear choices. After being one of the founders of WomenMade, the first network for cultural and creative female entrepreneurship in the Veneto region, I am now part of Rete al Femminile, a national association spread across Italy that brings together women entrepreneurs, freelancers, and independent professionals. It creates opportunities for shared growth through continuous training, the sharing of skills, solidarity, and the possibility to experiment with new collaborations.