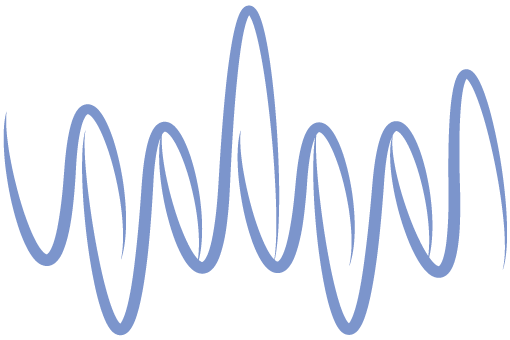 Born singer
My musical journey is truly long!
I have been singing since I was born, and it is widely known that my first-grade teacher, Maestra Lina, took me on "tours," having me sing in all the classrooms of the school!
It was she who strongly advised my mother to have me study singing and music (advice promptly disregarded!).
Stubborn
Despite the indifference of my family towards this sacred passion, after years of delighting groups of friends with my guitar and "light" repertoire, I stubbornly followed my vocation and graduated at the age of 25 in Opera Singing.
I never attended opera performances; in fact, I immediately preferred to dedicate myself to early music, mainly Renaissance and Baroque, and chamber repertoire, also obtaining a Second-Level Diploma in Chamber Vocal Music.
Unlike many colleagues who have clearly favoured solo activities, I have always considered choral music as a precious resource for my cultural, musical, and vocal growth.
Currently, I continue to collaborate with various professional and amateur choral groups because the spirit of choral music is something that can be shared at different levels of artistic competence.
Never stopped
I have always been very interested in gender policies, and in 2011, I founded a female music group called SolEnsemble, which aims to rediscover and promote many female composers who unfortunately are not adequately recognized and valued.
Currently, I work with various Italian and European music organizations. Since 2018, I have been a contract professor at the "G. B. Martini" Conservatory in Bologna. I also collaborate with the Accademia Chigiana in Siena and, as a soloist and voice leader, with the National Choir of Malta.
Since January 2022 I have been living in Malta, where I work regularly as a soloist, choir artist, and Voice Leader with KorMalta (Maltese National Choir).
My journey as a professional singer and soloist has not been easy or straightforward and has alternated between bright moments and long periods of hard work and disappointment.
The voice is a delicate and fragile instrument, despite its power and fascination; it is not easy at all to keep it active, performing, and flexible.
Moreover, artistic professions are often challenging; it takes a very balanced and resilient character to withstand the waves of emotion, tension, adrenaline, and stress that come with the activity.
Certainly, this continuous alternation of joy and difficulty has made me even more sensitive to fragility, giving me the certainty that beyond vocal skills and personal talent, it is necessary to develop a strong and mature character.
This awareness greatly helps me in my work today, even with young singers and the choral groups I guide.
Express yourself with singing
I propose to you an experience